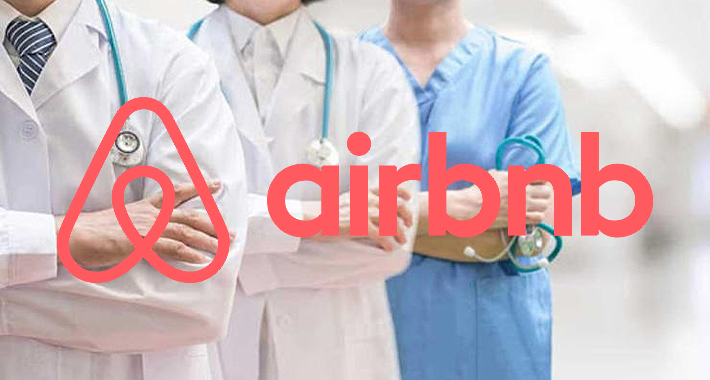 Short-Term Rental COVID-19 Pandemic Survival Strategy
The COVID-19 pandemic has almost completely halted global travel. The cancellations and massive decrease in demand continue to hurt hosts, with many struggling to figure out what to do. These are the times you'll need to prepare yourself for as a host. The time has come to take action and find a way to keep your short-term rentals profitable. In this blog post, I'll discuss how to keep your earnings up when there's a massive drop in demand:
10 ways to keep your short-term rental profitable during the COVID-19 Pandemic
Knowledge is power: During a crisis, it is essential to understand whether there is still demand and where the demand is looking for. Only if you know this, you can take the appropriate actions. In many areas, there is currently demand for extended stays as people can't leave their countries or areas, also people are traveling to remote areas escaping the cities, are looking for a short break in their area just to get out of their home and there is an increase in demand from healthcare professionals who need a place to stay or people who need to recover.
Increase your price/quality: In many markets, the rates hosts are asking for short-term rentals have dropped. Take advantage and outperform your competitors by offering rates that are substantially lower than theirs.
Offer free cancelations: During a crisis like the COVID-19 pandemic, all guests want flexibility as one never knows what happens within the next couple of days. To increase your bookings, you should put your cancelation policy as flexible as possible.
Unique selling points: During the COVID-19 pandemic, Airbnb emailed us a flyer we could print out and put inside the apartment if we would take certain steps in the cleaning process to protect guests from the virus. We decided to improve cleaning and disinfection in our apartments and use the flyer by uploading it as our 2nd profile photos in the relevant listing photos. This resulted in another increase in bookings.
Offer unique amenities: Due to the COVID-19 pandemic, people spend more time than ever inside a property. If your property offers exciting entertainment, you can create a tremendous competitive advantage. One of our bestselling apartments during the outbreak became an apartment with a PlayStation 4, 58-inch SMART 4K TV, Amazon FIRE TV, etc. We saw several guests extending their reservations in this apartment, simply because they enjoyed the entertainment.
Upsell: If you have a guest staying ask them if they are interested in extending or coming back during the crisis for a discount. This is a great way to increase your earnings and ensure that your place won't be empty.
Reschedule bookings: If guests want to cancel their bookings ask them to reschedule their reservation for free to any other future date this or next year. This is a smart way to move a reservation forward instead of having to cancel it.
Find alternative ways to promote your listings: During the COVID-19 pandemic demand for monthly stays increased, therefore send your short-term rental details to local real estate agencies to see if they could bring us some business. Social media is also a great way to get extra visibility or try alternative booking platforms to increase visibility and bookings.
Increase your Ranking: During the low demand times, your ranking is more important than ever, assure that you are doing anything you can to stay ranked on top. Only if guests find your listing, they can book it!
Control your costs: This is the perfect time to analyze all costs your short-term rental business has and try to minimize them where-ever possible. Get rid of non-essential costs, try to renegotiate the costs of products and services you use or perhaps the lease or mortgage payments for your short-term rentals.
Applying the above helped many short-term rentals we manage to stay profitable during the COVID-19 pandemic. It has been a process of trial and error, knowing that most competitor listings were utterly empty, our strategy seems to work. Therefore protect your business by making the right choices when it comes to your strategy, cash flow, and costs. Assure that you do anything you can to increase your earnings. Put yourselves in the shoes of your guests and offer what they are looking for.
Looking for help to increase sales for your short-term rentals during the COVID-19 pandemic, then reach out now.